Sandy beaches, crowds of tourists, delicious fried fish and crispy waffles with whipped cream and fruit are the symbols of seaside resorts, which are among the more obvious holiday destinations.
How about going to the Polish seaside in autumn? The still warm, golden Polish autumn is conducive to off-season sightseeing, especially in the Tricity, which is also bustling with activity after the vacations.
To start with… by coach to Gdansk
The largest city in the Tricity agglomeration offers many interesting tourist attractions, not only in high season. Taking advantage of the nice weather, we can take a cruise around the city on a historic boat, go for a stroll to the picturesque Oliwa Park or around Gdansk's Old Town, checking out what's up with Neptune and, by the way, visit atmospheric restaurants and pubs. The architecture of the city of Gdansk is so interesting that even an ordinary walk through the city will turn out to be… unusual.
However, when the weather is not conducive to long walks, it is worth visiting some historical sites that will take you back in time and make you feel a kind of nostalgia. The most interesting historical attractions are definitely the Gdansk Shipyard, the World War II Museum, the Archcathedral Basilica in Gdansk-Oliwa, the European Solidarity Center and Artus Court. You definitely can't get bored in Gdansk.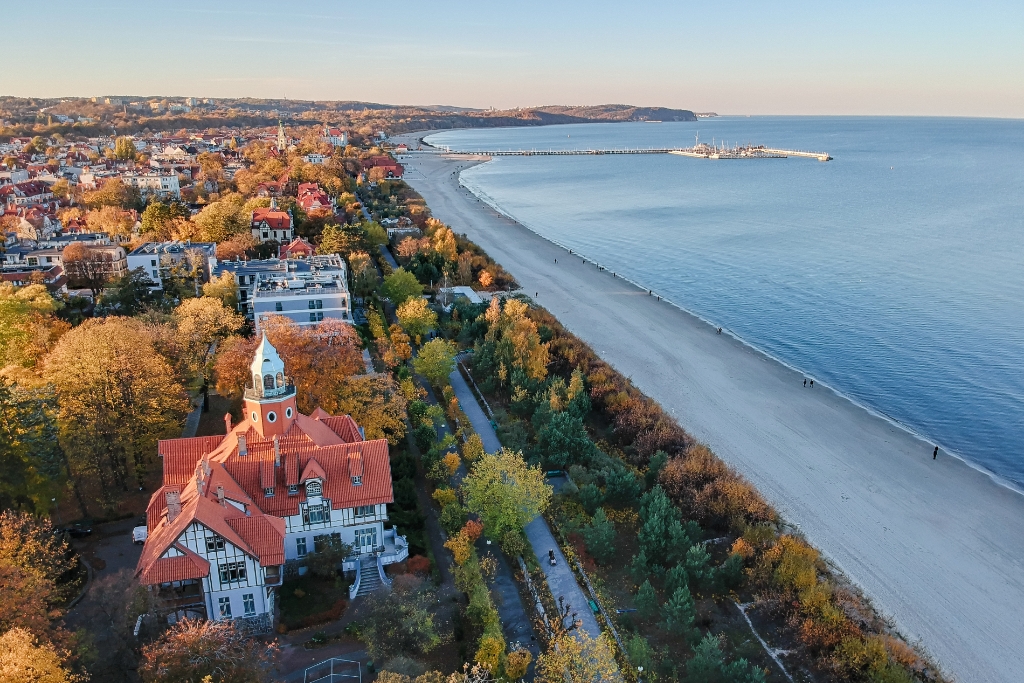 Walk to Sopot
A real treat for any wanderer will be a walk from Gdansk to Sopot along the promenade through President Ronald Reagan Park, Jelitkowo beach, all the way to the Sopot Pier, which is the biggest attraction of this city. For the more persistent, we suggest a walk along the sandy coastline of the sea. From the Pier we recommend walking up the city, carelessly get lost among the atmospheric buildings and feel the unique atmosphere of Sopot. Another important tourist attraction of this place is the Forest Opera, from which a few steps away is a viewpoint from which we can admire the Polish sea.
Ticket to Gdynia
The easiest way to get from Sopot to Gdynia is either by bus or by Rapid Urban Rail trains, which is undoubtedly also one of the attractions of the Tricity. In addition to the port of Gdynia, where the ship-museum "Dar Przymorza" is moored, the ship-museum ORP Blyskawica, it is worth visiting the Orlowski Cliff, near which there is also a pier, and the Redlowski Kepa. In the city itself, the Gdynia Museum, the Naval Museum, the Experyment Science Center and the Gdynia Aquarium are worthy of recommendation.
The entire Tricity can be explored on foot. However, if your legs ache mercilessly after long walks, or the weather makes it impossible to continue moving on your own, check out the bus connections in our search engine and book the best option in no time.